Center/Institute View
107
Center/Institute Views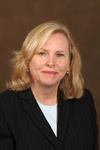 Rebecca H Augustyniak
Research Asoc/Director
Center for Information Management and Educational Services (CIMES)

University:
Florida State University
Director:
Rebecca Augustyniak
Address:
2035 E Paul Dirac Dr
210A Sliger Bldg
Tallahassee, FL 32306-2802
Phone:
850-644-5602
Fax:
850-645-2222
E-mail:
raugustyniak@admin.fsu.edu
URL:
http://www.cimes.fsu.edu/
Type:
University Institute or Center
Mission:
CIMES is a multidisciplinary applied research and development center. We are committed to leading agencies in exploiting the knowledge economy to better serve their target populations through the effective use of information and communication technologies. Our systematic approach to information assets and outreach enables organizations to exceed their strategic and operational goals by transforming complex information into effective communication and learning. CIMES accomplishes its mission by offering a wide variety of customized products and services in the following areas: information management, clearinghouses, knowledge management, information technology (IT), Web design and architecture, instructional design and training, and marketing and product development.