Speakers Bureau View
22
Profile Views -
48
Presentation Views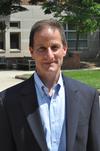 Scott Benjamin
Assistant Professor
Florida Institute of Technology
Connect
How to pitch your business or idea!

Audience:
Adults
Description:
Entrepreneurs, engineers, product managers all need to be able to successfully pitch their business ideas to upper management or venture capitalists. This talk highlights the important components of a successful pitch and is guaranteed to motivate employees to become prepared for future success.
Subject Areas:
Business Administration
Keywords:
Business
Management
Pitching
Selling
Success
Duration:
2-3 hours
Fee:
Greater than $500
Comments:
This program can run 1,2 or 3 hours depending on the level of need per audience.