Speakers Bureau View
22
Profile Views -
34
Presentation Views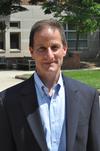 Scott Benjamin
Assistant Professor
Florida Institute of Technology
Connect
The Art of Negotiation

Audience:
Adults
Description:
Learn the intricacies of negotiation from theory to practice. This talk teaches how collaborative negotiation is radically different than competitive negotiation. This talk is important to a variety of audiences in both business and personal life.
Subject Areas:
Behavioral Sciences
Business Administration
Communication
Keywords:
Communication
Growth
Negotiation
Success
Duration:
1 hour or less
Fee:
Greater than $500
Comments:
This lecture can be as short as one hour but as long as 1/2 day with interactive activities.