Speakers Bureau View
22
Profile Views -
29
Presentation Views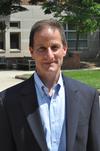 Scott Benjamin
Assistant Professor
Florida Institute of Technology
Connect
What is strategy and how does it affect my business?

Audience:
Adults
Description:
Are you a cost leader or a product differentiator? Many companies fail to understand the importance of understanding "what they want to be". This lecture will help participants learn about strategy for companies from small to large.
Subject Areas:
Business Administration
Keywords:
Business
Corporate
Growth
Profit
Strategy
Duration:
1 hour or less
Fee:
Greater than $500
Comments:
Could be 1 or 2 hours.