Expert View
64
Profile Views -
35
Project Views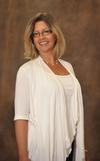 Flavia S. Ramos Mattoussi
Sr Research Associate
Connect
Memberships
| Begin | End | Membership Type | Organization |
| --- | --- | --- | --- |
| 2005 | | Member | Society for International Development |
| 2000 | | Member | Comparative International Education Society |
Peer Review Positions
| Title | Begin | End | Review Type | Organization |
| --- | --- | --- | --- | --- |
| What We Have Learned in the Past Decade: RTI's Approach to Early Grade Literacy Instruction RTI Press Ref.: Ms. No. RTIPress-D-16-00021 | 2017 | 2017 | Publication | RTI Press Ref.: Ms. No. RTIPress-D-16-00021 |
| School for International Training Graduate Institute, World Learning. Brattleboro, Vermont | 2009 | 2009 | Program | School for International Training |
| Inter-American Foundation Grassroots Development Fellowship Program | 2007 | 2008 | Program | Institute of International Education (IIE) |
| International Research & Exchanges Board (IREX),International Educators Program of the Bureau of Educational and Cultural Affairs of the U.S. Department of State | 2006 | 2006 | Program | Bureau of Educational and Cultural Affairs of the U.S. Department of State |
| Grant Program Panel for the review and evaluation of proposals for worldwide educational projects | 2004 | 2004 | Funding | United States Institute of Peace (USIP) |
| Technical Evaluation Panel for the review and evaluation of applications received in response to Solicitation for Cooperative Agreement (SGA 03-05) for Child Labor Education Initiative Appropriations in Brazil | 2003 | 2003 | Funding | Bureau of International Labor Affairs, U.S. Department of Labor |
| Excellence in Higher Education Journal's International Editorial Board | 2011 | 2011 | Publication | Excellence in Higher Education Journal, School of Education, University of Pittsburgh |
| Women's Studies International Forum | 2002 | 2002 | Publication | Pergamon Press |
| International Child Labor Program,Grant Award for Child Labor Education Initiative in Egypt | 2006 | 2006 | Funding | Bureau of International Labor Affairs, U.S. Department of Labor |
Other Professional Activities
READING FOR ETHIOPIA'S ACHIEVEMENT DEVELOPED PROJECT (ETHIOPIA-READ TA) (2012-2017) Contract # - 2-330-0213559 Funding amount: $2.4 million (2012-2017) Funding Agency: USAID-Ethiopia/RTI International PI: Flavia Ramos-Mattoussi w/ J. Milligan

The READ TA project (2012-2017) was funded by the U.S. Agency for International Development (USAID) to support the Ethiopian Ministry of Education (MOE) in its efforts to develop a nationwide reading and writing program. Responsibilities included: • Directing all the activities implemented by the FSU team under the Ethiopia-READ cooperative agreement with RTI International: project management; monitoring and evaluation; coordination of technical assistance; resource allocation and staff management; implementing plans; and writing quarterly and annual reports. • Collaborating with READ TA staff and with MOE, RSEBs and CTEs to identify priority actions for improving the support for instruction of reading and writing in mother tongue; training CTE instructors; and developing instructional materials for pre-service teachers in seven national languages and English. • Conducting a baseline assessment of pre-service teacher education—focusing on current practices, capacity, and resources available for the support of reading and writing instruction at Colleges of Teacher Education. Available at http://pdf.usaid.gov/pdf_docs/PA00MHTB.pdf • Producing instructional materials for pre-service teachers in English and in seven national languages including: o MT 201: Cognitive Development and Literacy Skills (Module 1) o TMT 222: Teaching Reading and Writing in Primary Schools (Module 2) o TMT 224: Methods of Teaching Speaking and Listening in Primary Schools (Module 3) o TMT 322: Assessing Language Skills and Differentiated Instruction (Module 4) o MT 212: Introduction to Language and Linguistics (Module 5) o MT 223: Children's Literature in the Mother Tongue (Module 6) o MT 221: Developing Reading Skills in Mother Tongue Language (Module 7)
EARLY GRADES LITERACY PROGRAM FOR TUVALU (2013-2014) Contract # - 43142634 Funding amount: $ 34.559.86 Funding Agency: UNICEF-Pacific PI: Ramos-Mattoussi
USAID ABE-LEARN IDIQ/ ALL CHILDREN READING ABE-All Children Reading LSI is partnering with RTI on the USAID Reading IDIQ supporting Goal 1 of USAID's Education Strategy, "Improved reading skills for 100 million children in primary grades by 2015". Funding Agency: USAID Prime Contractor: RTI International Funding amount: USD 100 million for 5 years Location: Worldwide Status: Awarded, August 2014 (contract pending)
ADVANCING BASIC EDUCATION: ACESS FOR ALL (ABE: ACCESS) This is a multiple-award Indefinite Delivery Indefinite Quantity (IDIQ) contract. Period of Performance: 5 Years (8/8/2014-8/7/2019) Funding Agency: USAID Prime Contractor: International Business & Technical Consultants, Inc. (IBTCI) Contact: Merrill Anne Jordan, Program Associate, Education, Environment, and Humanitarian Assistance/Resilience Practice. International Business & Technical Consultants, Inc. (IBTCI) 8618 Westwood Center Drive, Suite 400, Vienna, VA 22182 Tel: +1 703 749 0100 Fax: +1 703 749 0110
EXTERNAL EVALUATION OF THE WOMEN'S LEADERSHIP PROGRAM IN PARAGUAY (FEBRUARY- JULY, 2015) Flavia Ramos-Mattoussi (Team Leader)

Ramos-Mattoussi, F. & Caballero, V. (July 2015). External Evaluation of the Women's Leadership Program in Paraguay: Evaluation Report. [174 p.] Higher Education for Development (HED), American Council on Education (ACE). USAID/DEC, Washington, DC. http://pdf.usaid.gov/pdf_docs/PA00KNGF.pdf
INTERNATIONAL BUSINESS & TECHNICAL CONSULTANTS, INC. VIENNA, VA Mid-Term Monitoring and Evaluation of Alfalit's Literacy Programs in Liberia, Mozambique, and Angola. (August 2011-March 2012)

Raupp, M & Ramos-Mattoussi, F. (May 31, 2012) Mid-term monitoring and evaluation of Alfalit's literacy programs in Liberia, Mozambique, and Angola [140 p.] Special report. International Business and Technical Consultants, Inc. (IBTCI) Sponsoring Organization(s): USAID. Bur. for Africa, Development Experience Clearinghouse, PD-ACT-624, http://pdf.usaid.gov/pdf_docs/PDACT624.pdf
UNITED STATES AGENCY FOR INTERNATIONAL DEVELOPMENT (USAID-IRAQ) Research and Education Specialist, Revitalization of Iraqi Schools and Stabilization of Education (RISE) Project funded by USAID, implemented by Creative Associates International, Inc. (2003-04). Member of the American University's Center for Global Peace team responsible for the design, training of surveyors, and implementation of a rapid assessment process (RAP) for the collection of community and school level data in post-war Iraq; and leading teacher and school administrator training initiatives in conjunction with CAII partners and the Coalition Provisional Authority (CPA) in Iraq. Developed strategies and materials for the implementation of a rapid assessment and inventory of 3.500 schools in Iraq following the US invasion; planned and delivered a three-day training of master surveyors at American University, Washington, DC; provided in-country technical assistance to the RISE project, assessing the needs of Iraqi school administrators and supporting teacher-training initiatives; carried out educational leadership workshops for school principals, supervisors, and administrators in Baghdad; developed a training manual for the professional development of Iraqi secondary school administrators, principals and supervisors.
JUÁREZ & ASSOCIATES, INC. WASHINGTON, DC. Senior Research Associate and Project Director for the Assistance to Basic Education (ABE-BE) Indefinite Quantity Contract (IQC) with USAID (JUNE 2007 TO JULY 2009)
AMERICAN UNIVERSITY, WASHINGTON, DC. Assistant Professor (tenure-track) and Director of the International Training and Education Program (ITEP) at School of Education, College of Arts and Sciences (AUGUST 2002-MAY 2007)
UNIVERSITY OF CONNECTICUT, STORRS, CT Adjunct Faculty, International Studies. College of Continuing Studies, Study Abroad Program. (SUMMER 2002) Led Cultural Study in Cuba, an interdisciplinary curriculum that integrates classroom instruction with trips to historic sites, cultural institutions, and experiential classes in music, dance, and Afro-Cuban traditions. Designed and facilitated pre-departure orientation, supervised students, led group discussions, translated lectures, and managed course development and curriculum while in Cuba.
THE GEORGE WASHINGTON UNIVERSITY. WASHINGTON, DC. Visiting Assistant Professor of International Education. Graduate School of Education and Human Development, Department of Educational Leadership. (AUGUST 2000-MAY 2002)
INSTITUTE FOR TRAINING & DEVELOPMENT (ITD), AMHERST, MA. Senior Training Program Director, 1990-1996 Directed participant training programs sponsored by USAID and the World Bank. Provided overall management, administration, program development, and supervision of design and delivery of customized technical training programs. Responsible for curriculum development and implementation, recruiting and supervision of technical consultants, program evaluation, lead training, and final reports. Conducted in-country participants' needs assessment and program orientation. Training programs were designed and implemented for international development professionals from Latin America and Asia on multiple sectors including: local government and civil society strengthening; public administration and management; mobilization and development; institutional strengthening and organizational development; leadership and management skill development; community health management and outreach; education and teacher training; women in development; training-of-trainers; community development and leadership; strategic planning; project development, management and evaluation.
UNIVERSITY OF FLORIDA. GAINESVILLE, FL. Language Instructor, Continuing Education Program (SPRING 1993)
SCHOOL FOR INTERNATIONAL TRAINING. BRATTLEBORO, VT Adjunct Professor of the Program in Intercultural Management (FALL 1990)
BUREAU OF INTERNATIONAL LABOR AFFAIRS, U.S. DEPARTMENT OF LABOR Education Specialist, Child Labor Education Initiative (May-August 2002)
ASSOCIATION OF SIDS AND INFANT MORTALITY PROGRAMS (ASIP), MINNESOTA SUDDEN INFANT DEATH CENTER, CONSULTANT (OCTOBER 2000) Developed public service announcements for radio broadcasting carrying sudden infant death syndrome prevention messages targeting African American parents; and designed pre-testing questionnaire and guidelines for focus-group interviews to assess main idea communication and other target audience's reactions to PSAS.
NATIONAL COALITION OF ADVOCATES FOR STUDENTS, BOSTON, MA. Education Materials Development Consultant & Graphic Artist, 1999-2000 Collaborated in the production of Nosotras Viviremos—a health and sexuality education curriculum addressed to farm working Hispanic female adolescents and women in the United States. Designed and illustrated the four training manuals. This project builds organizational and staff capacity to deliver HIV/AIDS education to farm working Hispanic female adolescents and women. It includes two training manuals, one addressing the issues of farm working mothers/mentors, and one addressing the issues of preadolescent and adolescent farm working girls. Each manual contains six units with basic HIV/AIDS and sexually transmitted disease (STD) information, exercises, stories, and handouts. The project was completed with support provided by a cooperative agreement U62/CCU114760 with the Division of Adolescent and School Health, Centers for Disease Control and Prevention (CDC).
MASSACHUSETTS CENTER FOR SIDS, BOSTON MEDICAL CENTER. BOSTON, MA Materials Development Consultant & Education Specialist, 1997-2002 Developed social marketing strategies for materials distribution. Designed and conducted focus-group interviews to pre-test materials with target population. Conducted research on developing risk reduction strategies among multicultural populations. Designed program logo, and illustrated a series of educational materials. Produced a series of risk reduction booklets for the Massachusetts SIDS Center with funds provided by the U.S. Department of Health and Human Services, Maternal and Child Health Bureau, including: • READ THIS… If you want to feel good and look good before and after pregnancy. • About your baby. Read this if you want your baby to grow happy, safe, and healthy. • When a Baby Dies…
COMMUNITY HEALTH EDUCATION CENTER (CHEC). BOSTON, MA. Materials Development Consultant (January-September 1997)
PARTNERS FOR A HEALTHIER COMMUNITY, INC. SPRINGFIELD, MA. Outreach Network Development Consultant, 1996-1997 Developed neighborhood-specific implementation plans for pilots in three neighborhoods in Springfield. Conducted community assessment surveys, including key-informant interviews, focus groups, best practice's research, and community building workshops. Designed curriculum of Community Health Advocate training program.
GANDARA MENTAL HEALTH CENTER. SPRINGFIELD, MA. Bilingual Counselor, January-June 1996
U.S. INFORMATION AGENCY (USIA) /WORLD LEARNING Educational Consultant, May-August 1993 Provided assistance in intercultural management and communications to the Freedom Exchange Russian Business Interns Program sponsored by USIA. Developed orientation materials addressed to corporations hosting Russian business interns in the United States (Houston, Atlanta, and Raleigh-Durham). Advised host corporations' personnel on issues related to intercultural communications with Russian business interns.
PARTICIPANT TRAINING UNIT, SCHOOL FOR INTERNATIONAL TRAINING. BRATTLEBORO, VT. Trainer, May-August 1990 Conducted weekly sessions on "Leadership and Team Building" and "Women in Development" addressed to a group of Peruvian managers of private voluntary organizations (PVO) participating in the Project Planning, Community Leadership and Management Program funded by USAID.
GLOBAL HORIZONS PROJECT OF THE WESTERN MASSACHUSETTS CONSORTIUM FOR GLOBAL EDUCATION. Educational Consultant, May-August 1988 Planned and organized the Global Horizons Summer Institute, a two-week intensive program on global education addressed to elementary and secondary school personnel. Conducted workshops on multicultural education from a global perspective; Assisted in the production of A Global Education Resource Directory for Western Massachusetts—offering a variety of resources and teaching ideas for addressing global education issues across the school curriculum along with a section on the International Resource Center Collection at the World Affairs Council.
PARTICIPANT TRAINING UNIT, SCHOOL FOR INTERNATIONAL TRAINING. BRATTLEBORO, VT. Trainer, May-August 1987 Assisted in the design and coordination of USAID-funded Project Planning Training Program for community leaders from Guatemala. Conducted training sessions on "Team Building" and "Experience America."
THE JOHNS HOPKINS UNIVERSITY, CENTER FOR COMMUNICATION PROGRAMS (USAID-SOMALIA) Materials Development Consultant, August-September 1986 Designed, presented, and evaluated month-long training program on graphic arts & materials development for Curriculum Development Center's workers in Mogadishu, Somalia; Conducted a field-testing of visual materials for the Somali Health Project; Assisted in the development of visual materials for a national awareness raising campaign combating female genital cutting (FGC).
UNITED STATES AGENCY FOR INTERNATIONAL DEVELOPMENT (USAID-SOMALIA) Research Assistant/Consultant, July-August 1986 Conducted research for mission participant training study at the Education and Human Resources Office of the USAID mission in Somalia; Interviewed ex-training participants, and assisted in the data analysis of participant training survey.
DESKTOP PUBLISHING Children's Books Writer, Illustrator and Graphic Designer, 1982-1989 Wrote, illustrated, and published several children's books in Brazil; Designed brochures, posters, newsletters, logos, cards, educational materials, and book covers for Editora Central (Brazil), Center for Management Training and Development (John Wiley & Sons in Rio de Janeiro), African Commentary Magazine (Amherst, MA), Western Massachusetts Consortium for Global Education (University of Massachusetts Amherst), Universidad Nur (Bolivia), among others.
Playwright, 1980-1986. Wrote several children's plays; founded volunteer Popular Theater Group that toured public schools, community centers, and the slums (favelas) of Rio de Janeiro, Brazil.
TEACHING

COURSES TAUGHT AT FLORIDA STATE UNIVERSITY (GRADUATE LEVEL) COLLEGE OF EDUCATION- DEPARTMENT OF EDUCATIONAL LEADERSHIP AND POLICY STUDIES • ADE 5906.1 Or Ade6920.2 Project Proposal Design (1 CR)- Fall 2012, 2013 • ADE6920.1 International Education & Development Careers (1 CR) - Fall 2012, 2013, 2014 • EDF 5890 Sociology of Non-Traditional Approaches and Innovation in Education and Development (3 CR) [Nonformal Education] – Spring 2011, 2012, 2013, 2014

COURSES TAUGHT AT AMERICAN UNIVERSITY (GRADUATE LEVEL) SCHOOL OF EDUCATION, TEACHING AND HEALTH, INTERNATIONAL TRAINING AND EDUCATION PROGRAM (2002-2007 • EDU-647 Global and Multicultural Education • EDU-648 Education and Development: Sector Analysis • EDU-649 Nonformal Education and Development • EDU-685 Pro-seminar: International Training and Education • EDU-690 Independent Studies in Education • EDU-792.2 In-Service Training Project • EDU-797 Master's Thesis

COURSES TAUGHT AT THE GEORGE WASHINGTON UNIVERSITY (GRADUATE LEVEL) GRADUATE SCHOOL OF EDUCATION AND HUMAN DEVELOPMENT, DEPARTMENT OF EDUCATIONAL LEADERSHIP (2000-2002) • EDUC 201 International Education I • EDUC 202 International Education II • EDUC 205 International Experiences • EDUC 221 Internships in International Education • EDUC 228 Selected Topics in International Education • EDUC 293 Independent Studies • EDUC 307.HE6 Qualitative Research Methods

COURSE TAUGHT AT THE COLLEGE OF CONTINUING STUDIES, UNIVERSITY OF CONNECTICUT INTERNATIONAL PROGRAMS • Cultural Study in Cuba (Study Abroad Program)

COURSE TAUGHT AT THE UNIVERSITY OF FLORIDA CONTINUING EDUCATION • Portuguese Language and Brazilian Culture

COURSE TAUGHT AT THE SCHOOL FOR INTERNATIONAL TRAINING, VERMONT GRADUATE PROGRAM IN INTERNATIONAL MANAGEMENT • Training of Trainers I - Graduate Seminar

COURSES TAUGHT AT THE UNIVERSITY OF MASSACHUSETTS AMHERST • Student Life- Colloquium: International Education (UNDERGRADUATE LEVEL) • School of Education (1987-1992) – Microteaching: Teacher Training Laboratory