Speakers Bureau View
79
Profile Views -
119
Presentation Views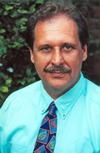 Joseph G Meert
PROFESSOR
Connect
Evolution in the K-12 Curriculum. What's all the Fuss?

Audience:
Adults
Description:
Evolution has been under fire since Darwin first proposed the idea of Natural Selection. The battle is largely drawn along religious lines and the science behind evolution is constantly misrepresented. This presentation describes the controversy from a geological perspective and is accessible to all audiences.
Subject Areas:
Behavioral Sciences
Earth Sciences
Education
Keywords:
Creationism
Earth History
Evolution
Intelligent Design
Duration:
1 hour or less
Fee:
Expenses Only
Comments:
Local talks require no expenses.