Speakers Bureau View
129
Profile Views -
54
Presentation Views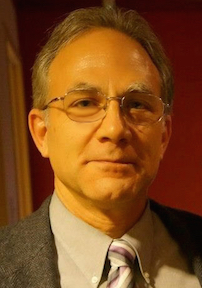 Paul D Gader
PROFESSOR
Connect
Expert Profile
Paul Gader is Professor and former chair of the department of Computer and Information Science and Engineering and an affiliate Professor in the Engineering School of Sustainable Infrastructure and the Environment at the University of Florida. He specializes in Applied Machine Learning.

He received a Ph.D. in Math in 1986 for parallel image processing. He has been a Research Scientist and Manager at Honeywell and the Environmental Research Institute of Michigan. He has served on the faculty of Math, Electrical & Computer Engineering, and Computer Science at the Universities of Wisconsin-Oshkosh, Missouri and Florida.

His research has ranged from mathematics to operational Machine Learning algorithms beginning in 1984 and has focused on included parallel image processing, computational linear algebra, mathematical morphology, fuzzy set and integration theory, classification and regression, and bio-medical image analysis to name some. He is currently researching computational analysis for Imaging Spectroscopy (Hyperspectral Image Analysis) and Deep Learning.

He has been a leading figure in handwriting recognition and land-mine / IED detection. The handwriting recognition work occurred during the 2nd wave of research on neural networks. He led the development of a 5th ranked handwritten character recognizer in a NIST competition, comparable to a convolutional neural network, and a top ranked handwritten word recognizer in another NIST competition.

He has been active in landmine detection algorithm research since 1996 starting with Humanitarian Demining and moving into mine and IED detection. He has participated in and led many landmine/IED detection projects using data from many sensors. In 1998, he and H. Frigui devised a real-time algorithm that was a top performer in blind testing. He became Technical Director of a Demining MURI. He and Dominic Ho developed algorithms for hand-held mine detection devices currently in use by the U. S. Army. He led teams that devised and implemented Hidden Markov Model and Possibilistic detectors in real-time on a Husky-Mounted Mine Detection System fielded in Afghanistan in 2008. The systems, with his team's algorithms, are featured in a National Geographic Television program: "Bomb Hunters: Afghanistan".

He has been researching imaging spectroscopy algorithms since 2002, devising algorithms for Environmental, Agricultural, and Security problems involving a variety of Machine Learning problems such as classification, regression, and seeking probabilistic solutions to inverse problems for physics-based and data driven nonlinear computational models. He was general chair of the IEEE Workshop on Hyperspectral Image and Signal Processing in June 2013. Dr. Gader has published over 90 journal and 300 total papers, served as Associate Editor of several journals, led an adhoc committee on Standardized Algorithms, Data, & Evaluation (SADE), was a UF Research Foundation Professor and is an IEEE Fellow.